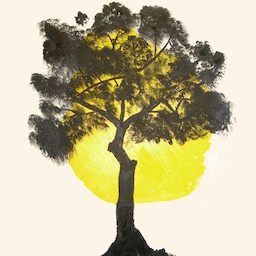 Calm: Free from Stress

The app Calm: Free from Stress will help you live a better, happier life.
The app Calm: Free from Stress is a mobile application designed to help people live a better, happier life. The app offers guided meditation sessions and provides users with the ability to listen to calming music. It also has a feature that allows users to track their moods and thoughts by answering questions.
In today's world, we are constantly bombarded with stressors that can contribute to our feelings of anxiety and depression. This can result in many negative consequences such as heart disease, obesity, low self-esteem and more.
It is important for us to find ways of managing these stressors in order to have a healthy lifestyle which is why the app was created.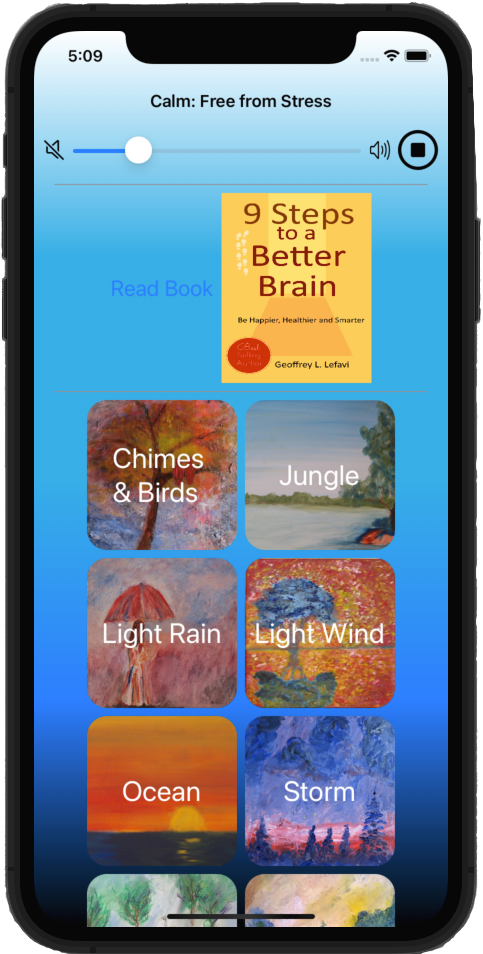 You get one free book to read and 16 relaxation songs. You may read the book as you listen to the relaxation songs.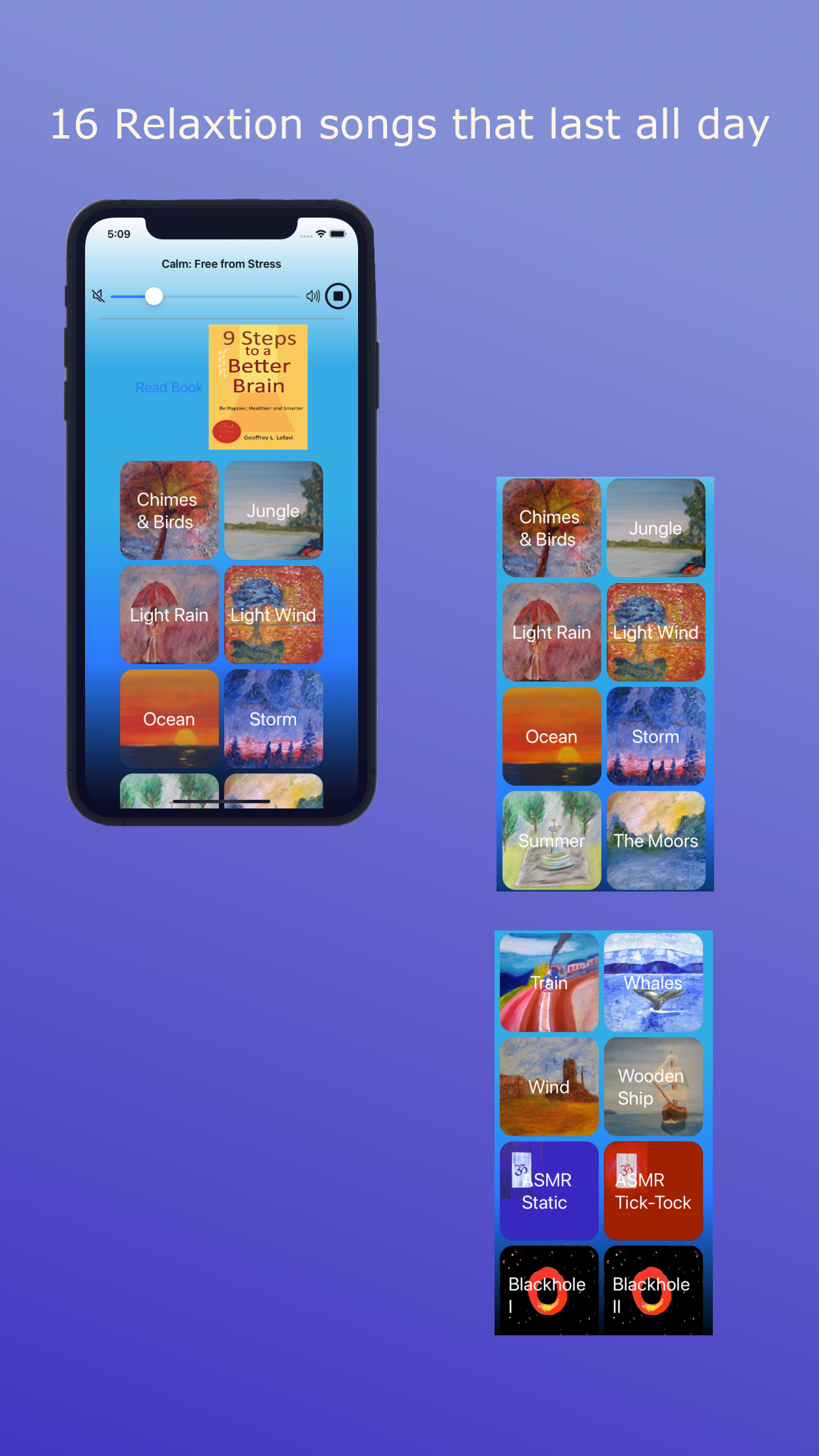 Part of the 16 relaxation songs is 2 songs from Black Holes from deep space. The Black Holes songs sound great. I do not think the Black Hole songs were created by aliens.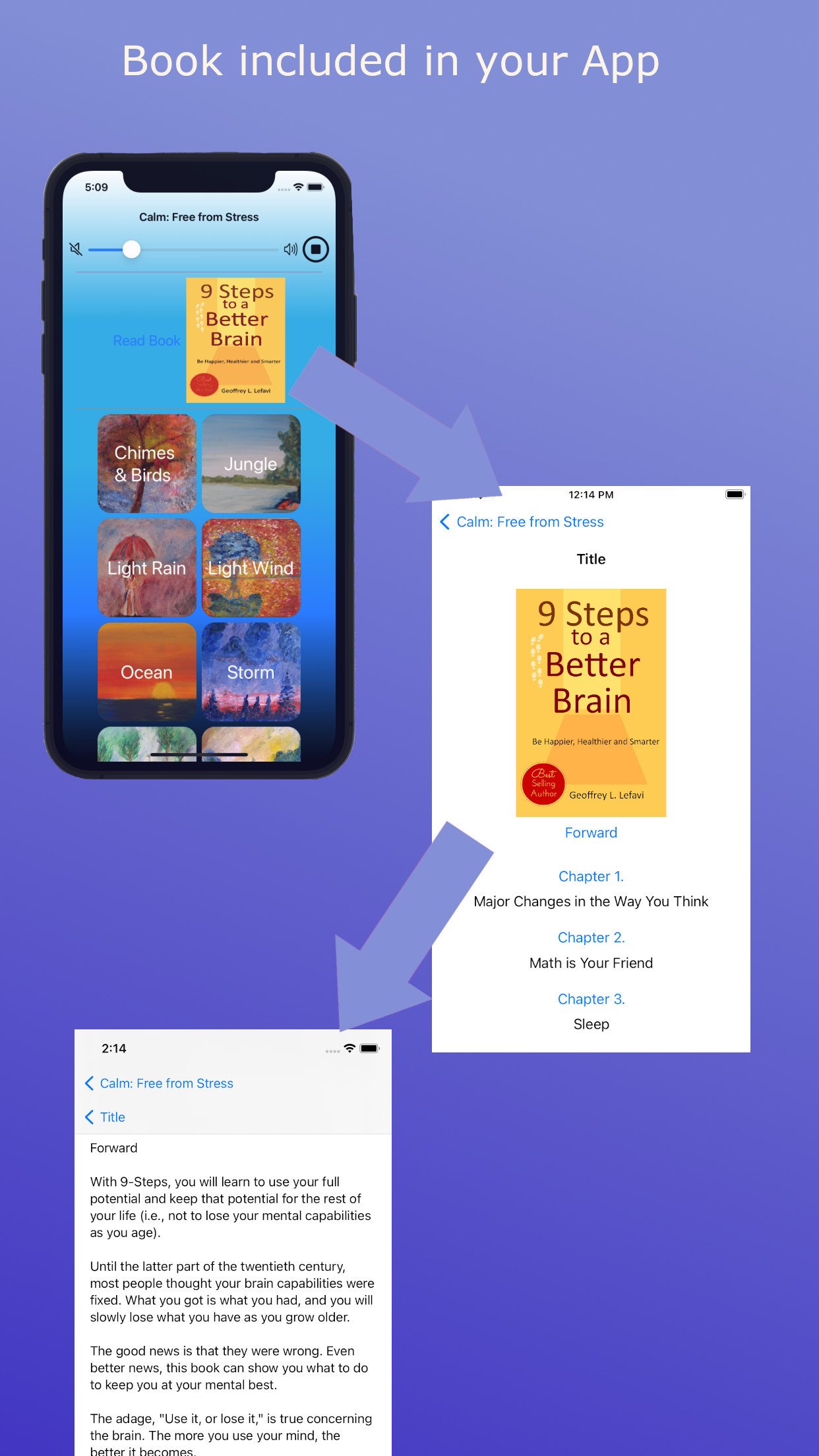 The book 9 Steps to a Better Brain is included in the App.
You may also purchase a paperback or hardcover version at
Amazon